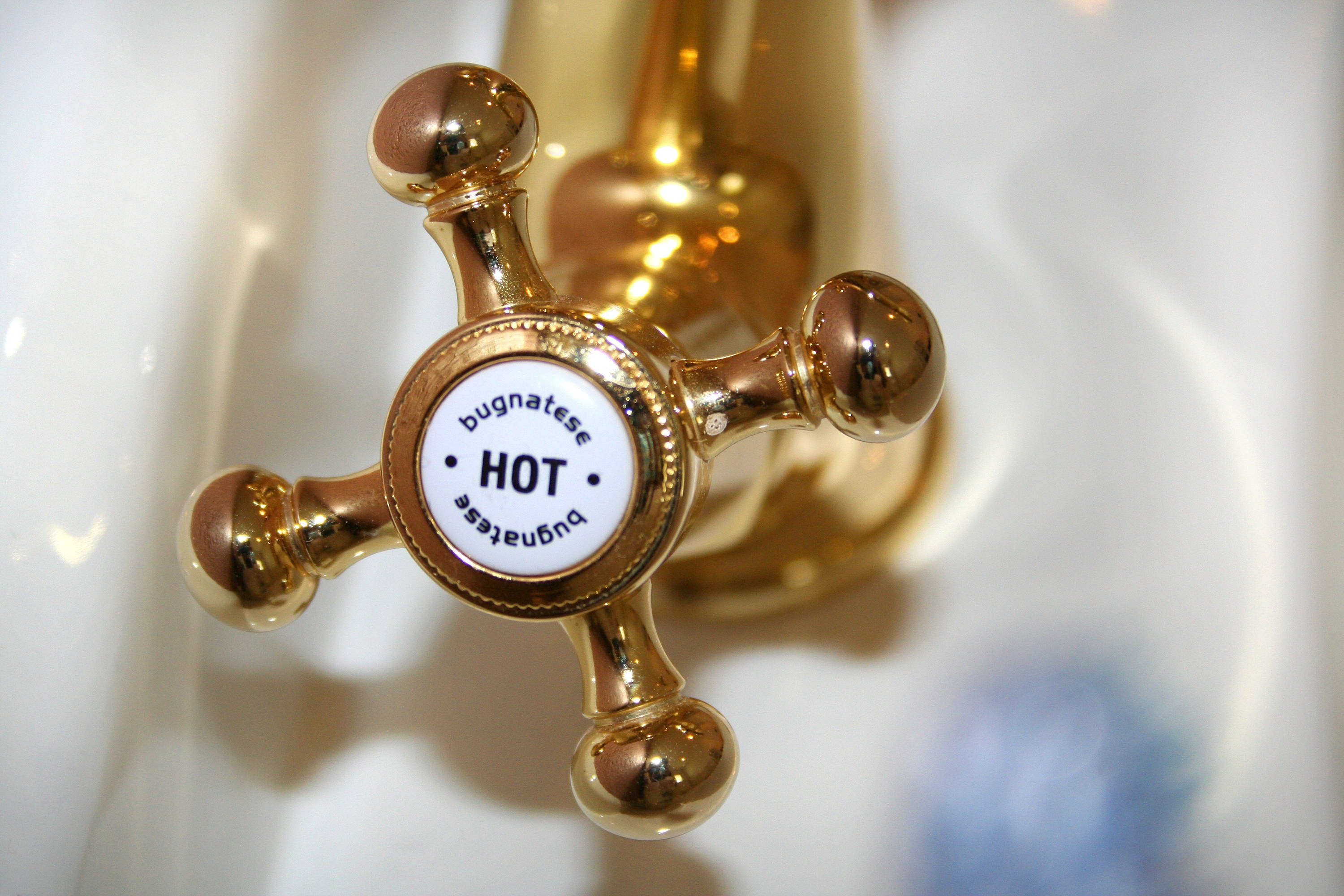 Small Bathroom? Think Big!
Are you suffering from small bathroom syndrome? Follow these 10 tips to maximize your space and make the most out of your bathroom!
These days many people live in small flats and apartments and the size of their bathroom is usually the first to suffer, but by following our 10 easy tips we will show you a few ways to make sure that your bathroom looks infinitely bigger and more stylish.
1. Neutral Color Scheme
A neutral color scheme on the walls and ceiling brightens up the room giving the appearance of space and opening up the possibilities for accenting with complimentary colors.
2. Ambient Lighting
Lighting provides not only brightness but also creates ambiance. Installing skylights that can be dimmed is a great way to control and set the mood for your bathroom.
3. Just add a Freestanding Bathtub
A Freestanding Bathtub will not only provide some much needed glamour to your bathroom environment but it is also where the serious business of relaxation begins and surprisingly there are some amazing freestanding bathtubs that are big enough to soak in comfortably but small enough to fit perfectly into a small bathroom.
4. On the Tiles
By using tiles on both the walls and the floor you can create the feeling of space. Using tiles make from natural stone in natural colors can create a spa-like effect and bring elegance to your bathroom.
5. Smart Storage
Investing in smart storage solutions can make the difference between having a cluttered or an organized bathroom. Tall storage units that can be freely moved about is the perfect way to store your toiletries out of the way but close enough to grab when needed.
6. Characterful Wallpaper
Another great way to play up the dimensions of your small bathroom and add some character is to add some feature wallpaper. You can add it to just one wall or to the entire bathroom but make sure you purchase wallpaper that can be used in the damp and warm environment.
7. Mirror Image
A mirror is also a great way to reflect the light and make the bathroom appear bigger then it is and thankfully, mirrors come in many different shapes and sizes - you could have a hanging mirror above the sink or a large decorative mirror propped up against the wall.
8. Shelve it
Another ingenious way to keep your accessories under control and display your candles, perfumes, toiletries and potted plants to good effect is to add a shelf where you can display them.
9. Sink the bath into the floor
Like the look of a sunken bathtub? Having a bath set into the floor makes use of space and has a luxurious, high end look and feel.
10. Keep it fresh
Small bathrooms can be greatly enhanced with a simple and clean white color scheme. Adding fluffy towels, mats and plants will ensure that the space feel cozy rather then cold.